Breading Mix 034
Overall Rating: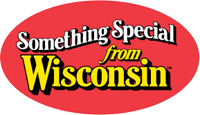 The seasoning is already in the breading! Breading Mix Pleasoning goes great on just about any meat such as chicken, fish, pork and even venison. Just wash the meat, coat with the breading mix and brown until done in the fry pan or the oven. Your family will thoroughly enjoy the new and great tasting recipes you dish up. Try out our great tasting meatloaf recipe.
Our Breading Mix Pleasoning® only has 430 mg of sodium per 1/8 cup.
Buy the larger size and Save!
Ingredients: BREAD CRUMBS, GROUND GRAINS (wheat, corn, rice, barley or sesame), SALT, SPICES, GARLIC, ONION, LEMON OIL, TRACE OF MSG.

Pleasoning Gourmet Seasoning is proud to be a family owned and operated business, located in La Crosse, Wisconsin since 1952. Be sure to check out the "about us" tab to see our history. We are proud that all our seasoning blends are "all natural" and are recommended by Dietitians and Doctors all over the United States for those on low-sodium diets.
Overall Rating:





Your Review
Related Products
Bar-B-Que Spice 014

From $4.25

Popcorn Salt 028

From $4.00

Star Anise 018

$4.60