All-Purpose 001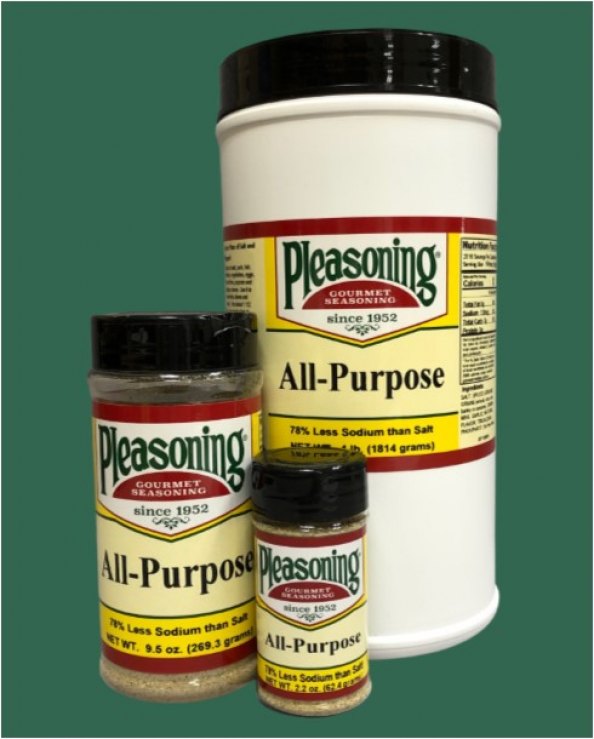 Overall Rating: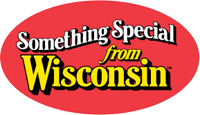 Our most popular gourmet seasoning blend. All-Purpose Pleasoning® is used on tables and by chefs (their secret) in many restaurants throughout the Midwest. Use it in place of salt and pepper and other all-purpose seasonings. This gourmet seasoning is great on meat, fish, vegetables, eggs, french fries, hamburgers, popcorn and cottage cheese. Spice up your casseroles, stews and soups for gourmet flavor made simple! Dietitians recommend this seasoning blend for those on low-sodium diets.
Our All-Purpose Pleasoning® contains 82% less sodium than table salt with only 110 mg of sodium per 1/4 tsp. (table salt contains 590 mg sodium per 1/4 tsp.)
All-Purpose Pleasoning® Recipes: Easy Tossed Salad
Buy the larger sizes and Save!
Save up to 40% per ounce on the Family Size Pleasoning*
Save up to 75% per ounce on the Bulk Size Pleasoning*
* Compared to the table size
Ingredients: SALT, SPICES, GROUND GRAINS (wheat, corn, rice or barley), ONION, MSG, GARLIC, RICE CONCENTRATE (for free flow)

Pleasoning Gourmet Seasoning is proud to be a family owned and operated business, located in La Crosse, Wisconsin since 1952. Be sure to check out the "about us" tab to see our history. We are proud that all our seasoning blends are "all natural" and are recommended by Dietitians and Doctors all over the United States for those on low-sodium diets.
Sizes: 2.2 oz., 9.5 oz., 4 lb.

Overall Rating:





DA BEST!
My mom used to cook all our meals when I was younger using this seasoning and swore by it. Now as I cook for my family I use it on everything. It's seasons everything I throw at it perfectly!





- Scott Leichtnam - 07/28/2017 10:29 am
Pleasing to your taste buds!
I have tried numerous seasonings throughout my life, but when I found this one I could never be as satisfied as I am with flavoring (just about anything I eat) with this most delicious seasoning.
Thank you "Pleasoning" for creating this.





- Tammy - 05/29/2017 3:43 am
Amazing Seasoning!
One of our favorites, love it on french fries, or potatoes mainly, but also great on burgers, steaks, or anything you can think of!





- Mike - 01/31/2017 11:25 am
Review of Pleasoning Gourmet seasoning
It is some of the best seasoning we have ever used. We use it on everything including popcorn. It really enhances the food your making.
We are ordering enough to take to Florida for the winter.





- Sandy - 09/30/2016 5:50 pm
Your Review
Pleasoning Gourmet Seasonings specializes in seasoning blends for everything from our popular All-Purpose Pleasoning to Bloody Mary Mix, Bar-B-Que Seasoning, Garlic-Garlic, Low-Sodium blends and more! We offer a number of seasoning blends, Combo Seasoning Packs, Dietitian Recommended Seasoning Blends, Gluten/Wheat Free Seasoning Blends, and MSG Free Seasoning Blends available.