Garlic-Garlic 006
Overall Rating: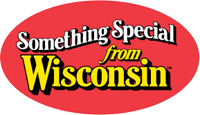 A garlic lover's dream! Garlic Garlic Pleasoning® is stronger than a clove of garlic, so use it with someone you love! Enjoy this gourmet garlic taste temptation on garlic bread, meats, pasta, vegetables and more. Use as you would (and in place of) garlic powder. Try our Broccoli Rice Casserole recipe. Dietitians recommend this garlic blend for those on low-sodium diets and it's gluten free.
Our Garlic Garlic Pleasoning® is sodium free and gluten free!
Buy the larger sizes and Save!
Save up to 40% per ounce on the Family Size*
Save up to 75% per ounce on the Bulk Size*
* Compared to the table size
Ingredients: GARLIC, GROUND GRAINS (corn, rice or sesame), GARLIC EXTRACTS, TRICALCIUM PHOSPHATE (for free flow)

Pleasoning Gourmet Seasoning is proud to be a family owned and operated business, located in La Crosse, Wisconsin since 1952. Be sure to check out the "about us" tab to see our history. We are proud that all our seasoning blends are "all natural" and are recommended by Dietitians and Doctors all over the United States for those on low-sodium diets.
Sizes: 2.2 oz., 10.5 oz., 4 lb.
Overall Rating:





Love the Garlic Garlic!
I love Garlic Garlic to get my dose of garlic with very little effort. Thanks!





- Kris - 04/06/2015 12:43 pm
Your Review
Related Products
Jamaican Jerk 048

From $4.35

Cinful 003

From $4.05

Bar-B-Que Spice 014

From $4.25