Pleasoning Story
Our Founder – Frank J. Italiano, 1915-2006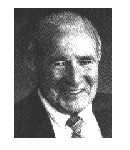 Want excitement and romance in your eating? Maestro Francesco Italiano (Frank) has created the PLEASONING® blend for you! Through the combination of his musical expertise and chemistry background he created taste sensations (his Italian mother's use of herbs and spices helped) that you will never want to be without. Frank developed his seasonings to have less sodium than table salt. Your taste buds will lead you to believe they have more salt than they actually do! Aided by his fine sense of gourmet flavor, he treated his herbs and spices as he would treat the musicians in an orchestra, hushing them up to bring other melodies out, allowing harmonies to thrill the senses and bringing out the musical sounds (or gourmet flavors) the composers wanted.
Maestro Italiano traced his research work with seasonings back to his experiences in World War II. Having emerged from college with a chemistry and speech degree in education, he was offered a position if he could also handle the high school music department! His high school and college years were filled with musical experiences involving the clarinet. Summer courses in music education got him the job. He distinguished himself by producing high school bands that won awards for their performances. When the war broke out, he chose to enlist to serve the country that had become home to his Italian parents.
When the War ended, his Navy ship took him to Shanghai, China. He received a special assignment as an official cultural representative to the Government of China during this period, where he conducted the Shanghai Symphony during its 1945 to '46 season. . He was invited to the homes of many important merchants and military people and became accustomed to another type of gourmet eating.
Once he returned home to resume his teaching career – his two loves – eating and good music continued to blossom. He spent weekends experimenting with herb and spice blends to satisfy his tastes because nothing on the American market filled the need. When his fellow teachers were given some to try – they kept coming back for more. In 1952, he was forced to put the seasoning on the market because of the demand of its many users. Frank's creative mind came up with the name PLEASONING® and a seasoning business was born.
Maestro Italiano was prominent as an orchestra director and a music educator for over 60 years. Some of the distinguished conductors he studied with are Leonard Bernstein, Dr. Thor Johnson and William Henry Smith. He won many awards over the years and conducted hundreds of great works (including 35 performances of Tchaikovsky's "1812 Overture"). Frank, along with his wife Lenore, were the founders of the "Symphony School of America" and "The La Crosse Youth Symphony". Frank also started an adult band called the "Da Capo Band". Paul Boarman, his son-in-law, was the conductor for 14 years. Frank's granddaughter, Jaime Boarman Greenfield, is now the conductor.
Pleasoning has been in business in La Crosse, WI. since 1952. Frank Italiano worked the business until age 83 and passed away in 2006. His wife, Lenore, retired from Pleasoning in 2007. Their daughter, Kathy, and son-in-law, Paul Boarman (1955-2021) took over the business in 2005. Kathy and her son Dominic now own and operate the business. They are the only employees.